These are the missions we support:
Bible Tabernacle
Peter Hilst
The mission of The Bible Tabernacle is to glorify Christ by preaching The Gospel to the poor and helping those in need, teaching them how to help themselves through God's Word. Senior Pastor Peter Hilst directs the mission with Associate Pastor Richard Libby. Director Michael Hughes managing the family and women's programs, and Wesley Russell directs the men's programs at the Canyon Country location.
Campus Crusade for Christ
Prayer is at the heart of Campus Crusade for Christ (CRU). Dr. Bill Bright founded this ministry on prayer and it is through prayer that Campus Crusade has been blessed to make such a significant contribution to fulfilling the Great Commission. Rim Church supports Milt and Carolyn Monell, who lead the Global Prayer Movement at Campus Crusade for Christ Headquarters in Orlando, FL.. They are involved in several other mission programs as well.
Compassion International
What is compassion? Compassion means "to suffer with" and is an emotional response of sympathy. But it's not
just a feeling. The feeling is combined with a desire to help. Families in Rim Church sponsor Compassion childen, and the church encourages families to sponsor needy childen through the Compassion program.
Emily Doherty--Adventures in Missions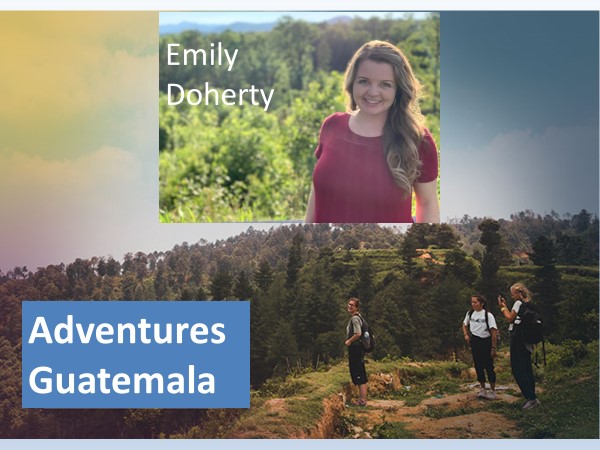 Emily grew up in Rim of the World Community Church, and is now serving as a permanent part of the Adventures in Missions staff in Guatemala. While the country was locked down during Covid-19, Emily and the crew focused on local ministries, food distribution, and outreaches to the women in the community. Guatemala is now reopening, so teams are beginning to arrive for mission training and outreaches, supported by the on-site team.
http://www.adventuresguatemala.org/
Hebrew Christian Witness
Pastor Gill Villalpando
Rachel' Perl
Shalom! Pastor Gill Villalpando and Rachel' Perl work to acquaint Jewish people first with the full truth as it is in the Bible and with the God of Truth personally. Their ministry involves Bible study and prayer meetings, Jewish holiday celebrations, personal contact ministry, and humanitarian aide trips to Israel by Tom and Jeannie Gronewald.
Dr. Paul Mutinda, Kenya, Africa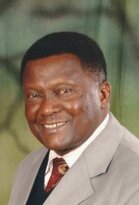 Dr. Paul Mutinda
Paul was a professor of Bible studies at Daystar Christian University in Nairobi. He joined the African Inland Church and immediately took a leadership role there, starting new churches through them. He recently started a new church, as Pastor of The African Inland Church Maranatha. Paul recently lost his wife, Meg, to the Covid 19 virus. Pray for his continued ministry after his tragic loss.
Mexicali Mission Site
Olivia & Roberto Trasvina
This is our "hands-on" mission opportunity. We have trips several times each year to visit the mission site at the Eslas suburb of Mexicali. We are building a residence, church and a clinic at the site, and often help with building projects for churches and individuals in the local community. We also go on outreaches to bring the Gospel message to some of the most needy people in Mexicali. Call John Clemens (909)867-3019 for information or to join our next mission trip.
Wycliffe Bible Translators, Healy, Alaska and Saskatchewan, Canada
Pierre & Meggie DeMers
Pierre and Meggie DeMers completed translation of the New Testament in both written and spoken form of the Gwich'in Indian language spoken in central Alaska and central and western Canada. They are now translating the Bible in the Dene language spoken in northern Saskatchewan, Canada in two oral dialects and in written form.
Youth With a Mission
Brian and Anna Kleinsasser
We first supported Brian and Anna when they were young missionaries in Hong Kong. We followed them to Australia, and then to New Zealand before they were moved to YWAM HQ in Kansas City, MO. Where Brian helped manage the Impact World Tour project for YWAM. Now, with the family grown, they have been eager to get back to grass-roots missionary work—bringing the Gospel message to people on a personal level. They moved to a YWAM mission site in Costa Rica. Now Costa Rica is locked down for the foreseeable future, so Brian and Anna are now moving on to YWAM Long Beach, California