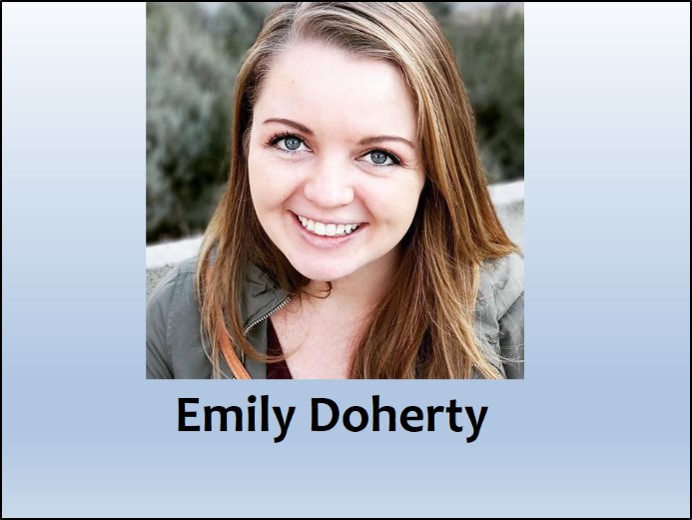 Emily Doherty grew up here in Rim Church, got a degree in theology, took a mission trip around the world, spent 4 months in Costa Rica, and is now a full-time missionary to Guatemala as part of the Adventures in Missions organization. (https://www.adventures.org/)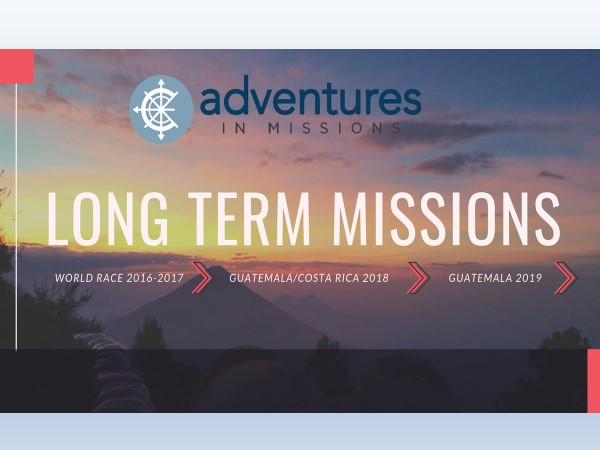 Adventures in Missions provides short and long-term mission opportunities, mostly to young people. They want to give young people a mission experience, an opportunity to step outside their comfort zones and join what God is doing in other cultures and nations. Their vision is to mobilize a generation of radical Christ followers, discipling and training them to spread the Good News.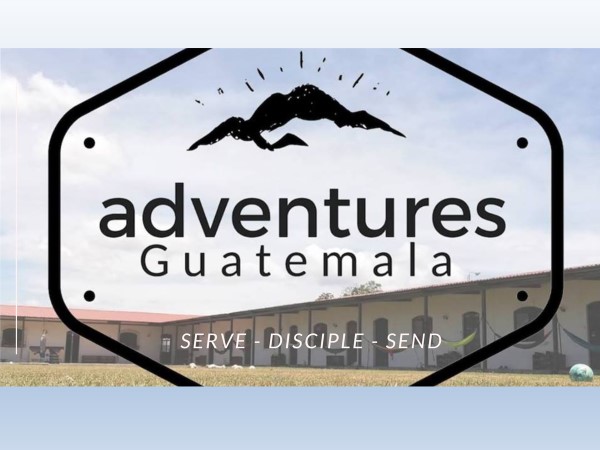 •The Adventures program has several different offerings. One includes outreaches in 11 Countries in 11 Months (ages 21-35) Another is more concentrated, offering missions in 3 countries in 9 months (ages 18-20)
•College Missions Trips asks college students to take a semester or a school year off to be missionaries. This program is called "The Gap."
(ages 18-22) Not a camp or vacation, but a total immersion experience as a missionary—learning while serving—setting aside the comforts of home and the college life to live simply doing the great commission.
Ambassadors by World Race (ages 14-18) 2-4 weeks
• Church Youth Group Mission Trips
Mission trips for Youth Groups (6th -12th grades)
•Adult Mission Trips and Family Mission Trips
Family Groups (6 yrs and up)
•Disaster Relief Trips, scheduled as needed.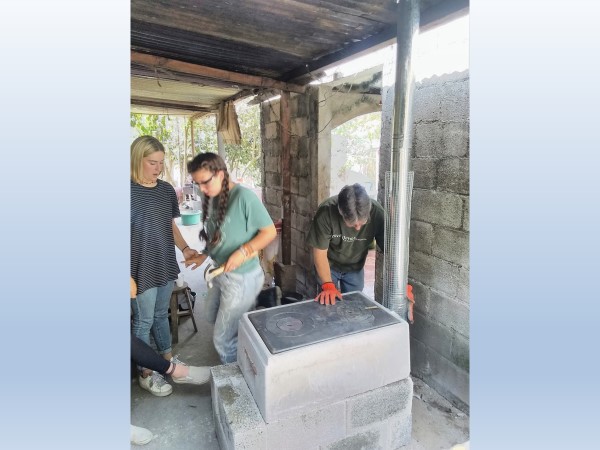 One example of Emily's work: She connected one of the visiting teams with a local family who needed a stove. They built the stove and developed a relationship with the family that allowed a ministry opportunity. Since then, this project has evolved into a women's ministry called "Beauty for Ashes" in which women in the local community are blessed with an upgraded kitchen. https://youtu.be/A6GweC2T3YU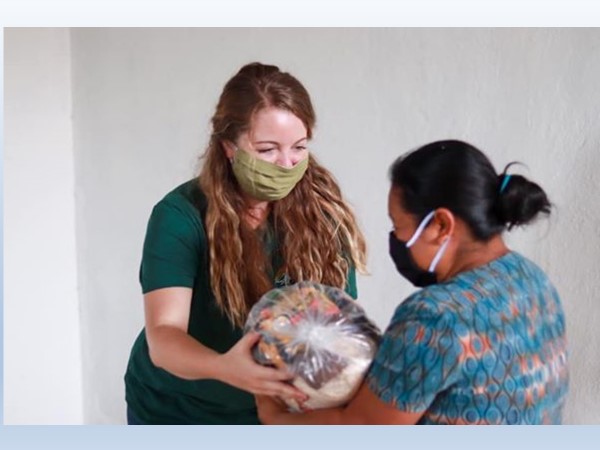 Many of the usual outreach activities of the mission had been curtailed by the virus shutdown. So they adapted, to minister to the current need.
In the villages around the base in Guatemala, many of the families their staff had been discipling already lived on day-to-day income. During the lockdowns caused by COVID-19, more and more people are losing work and are left unable to provide for the daily needs of their families.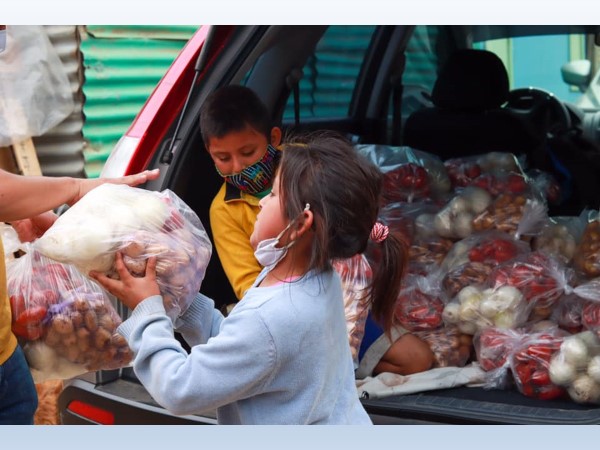 So Emily and some of the other staff members started a new project. They have raised over $12,500 so far which they converted into bags of food. Each bag feeds a family for a week.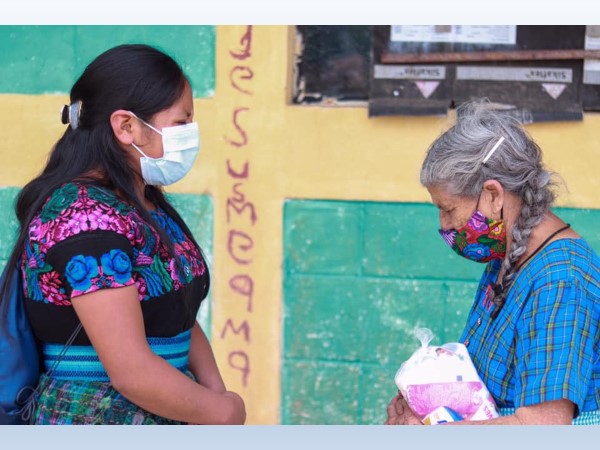 As with our own food outreach with San Bernardino City Missions, they always ask if there is anything they need prayer for, and the answer is almost always yes. That leads to the right kind of discussion for ministry.
Emily says she is stretching this season, stepping into teaching more and more. The last two months both at the site, explaining cultural differences with respect to Biblical concepts and at a local seminary. She is asking us for prayer for her ability to be an effective presenter of these concepts.
Travel to Guatemala has resumed, and Adventures in Missions teams are once again beginning to arrive at the site, so both local and international outreaches are increasing.
Emily celebrated completing her first year with the Guatemala mission in February. She is still $500 under funded, so she is currently looking and praying for more ministry partners. If any of you know anyone who has a heart for missions, feel free to share Emily's story!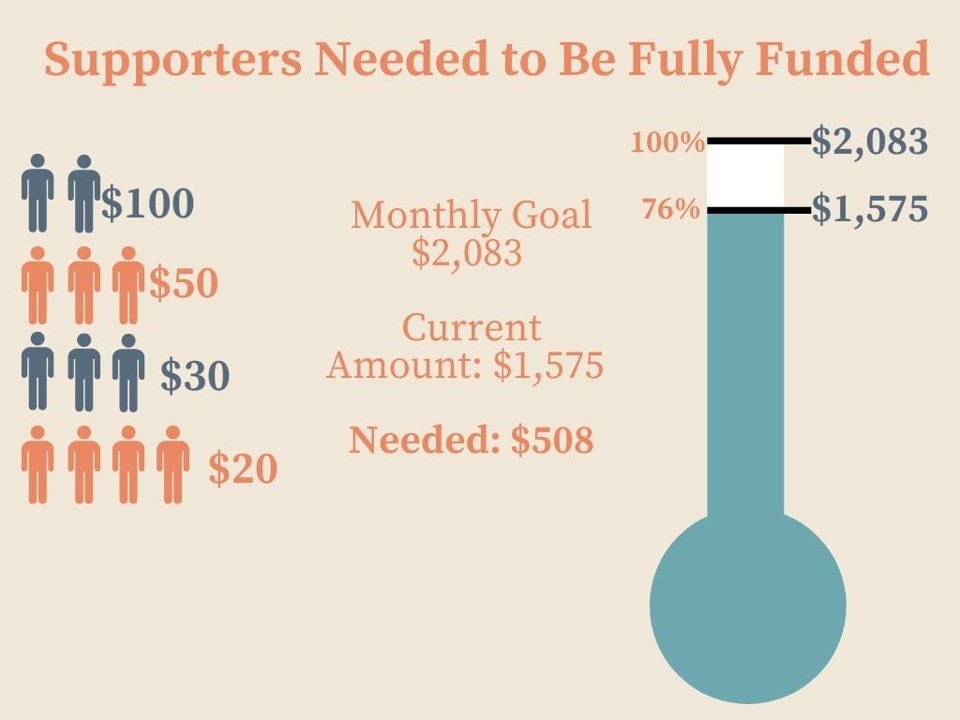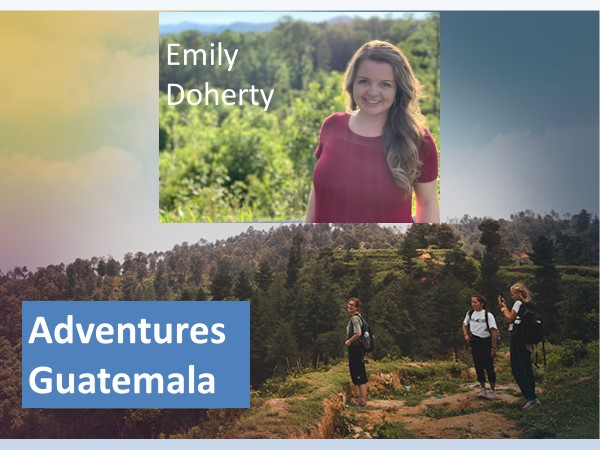 Please Pray:
That Emily would be able to find additional ministry partners to make up the $500 deficit in the support goal set by the mission to meet her financial needs.
That the Lord would protect Emily, keeping her safe and healthy as she continues to serve the Lord at the mission site in Guatemala.
That the Holy Spirit would continue to help Emily grow in knowledge and ability to present the Gospel message and cultural information.
That we will be a source of encouragement for her and be faithful in our prayers and giving.